Introduction
In today's digital age, finding love can be a challenge, especially for people with busy schedules or limited social circles. Fortunately, online Dating platforms have emerged to connect individuals with potential partners from all over the world. One such platform is DilMil.co, a popular dating app catering to the South Asian community. In this article, we will explore the features, workings, benefits, and membership options of DilMil.co. Whether you're new to online dating or looking to switch things up, DilMil co may just be the perfect platform for you.
Features of DilMil.co
DilMil.co is a popular matchmaking app for South Asians around the world. It offers a range of features that help people connect and find love. Here are some of the key features of DilMil.co:
Swipe-based matchmaking: The app allows users to swipe through potential matches and connect with people they are interested in.
Comprehensive profiles: DilMil co profiles are detailed and include information such as religion, education, profession, and interests. This helps users get a better understanding of potential matches before deciding to connect.
Filter options: Users can filter potential matches based on a range of criteria such as age, religion, location, and more.
Messaging: Once two people have matched, they can start messaging each other within the app.
Audio and video calling: DilMil.co offers audio and video calling features, which can be useful for getting to know a potential match better before meeting in person.
Safety features: The app has safety features in place to help protect users, such as the ability to block or report inappropriate behavior.
Premium membership: DilMil.co offers a premium membership option that unlocks additional features such as unlimited swipes, the ability to see who has liked your profile, and more.
How DilMil.co Works
Creating an Account To use DilMil.co, users need to create an account using their Facebook or phone number. Once they create an account, they will be asked to fill out their profile with information such as their location, education, profession, and ethnicity. Users can also add pictures to their profile.
Swipe Feature The swipe feature is a key element of DilMil.co. It allows users to swipe right or left on potential matches. Swiping right means the user is interested in the person, while swiping left means they are not interested. If both users swipe right on each other's profiles, it is considered a match, and they can start messaging each other.
Filters DilMil.co allows users to filter potential matches based on specific criteria. Users can filter by age range, religion, ethnicity, and distance. These filters help users find matches that are more relevant to their preferences.
Icebreakers DilMil.co provides users with icebreaker questions to help start conversations with their matches. These questions can be a great way to break the ice and get to know someone better.
Premium Features DilMil.co offers premium features for users who want to get more out of the app. These features include the ability to see who has liked your profile, unlimited swipes, the ability to change your location to find matches in other areas, and the ability to send direct messages to matches.
Safety and Privacy DilMil.co takes safety and privacy seriously. The app has measures in place to ensure that users are who they say they are, and there are no fake profiles on the app. Users can also report any suspicious activity or behavior.
Customer Support DilMil.co provides users with customer support via email. If users have any issues or questions about the app, they can contact customer support for assistance.
Benefits of Using DilMil.co
Matches Based on Your Preferences: One of the biggest benefits of DilMil.co is that it matches you with people who share your values and preferences. This helps to increase your chances of finding a compatible partner.
Safe and Secure: DilMil.co takes your privacy and security seriously. They use advanced technology and algorithms to ensure that your information is safe and secure.
Convenient: DilMil.co offers a convenient way to meet new people without leaving your home. You can easily browse profiles, send messages, and connect with potential matches using your computer or mobile device.
Diverse Community: DilMil.co has a diverse community of users from different ethnic and cultural backgrounds, making it an ideal platform for individuals looking for partners from diverse backgrounds.
Free to Download: The DilMil.co app is free to download and use, making it accessible to anyone who is interested in finding a partner.
Premium Features: DilMil.co offers premium features for a fee, including the ability to see who has liked your profile, the ability to send unlimited messages, and more.
Success Stories: DilMil.co has a track record of success in helping people find love and long-term relationships. Many users have found their partners through the platform and have shared their success stories.
Customer Support: DilMil.co offers excellent customer support to its users. Their support team is available 24/7 to answer any questions or concerns you may have.
User-Friendly Interface: DilMil.co has a user-friendly interface that is easy to navigate. This makes it easy for users to find what they are looking for and connect with potential matches.
Fun and Engaging: Using DilMil.co can be a fun and engaging experience. The app offers various features that make the experience more enjoyable, such as the ability to send GIFs and stickers, and the option to play games with your matches.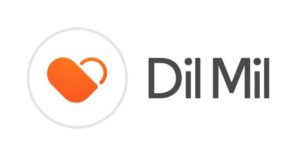 Membership Options on DilMil.co
Membership options on DilMil.co are designed to cater to users' preferences and requirements. The app offers both free and paid subscriptions that come with different features and perks. Here is a breakdown of the membership options available on DilMil.co:
Free Membership: Users can sign up for a free membership on DilMil.co, which provides them access to basic features. They can create a profile, upload photos, and view profiles of other members. Free members can also receive and send messages, but there are certain limitations. For example, free members can only send a limited number of messages per day.
Premium Membership: DilMil.co offers a premium membership that unlocks all the app's features and perks. Premium members can access unlimited messaging, advanced search filters, and the ability to see who viewed their profile. They can also boost their profile visibility and get priority customer support. The premium membership comes in different packages, including monthly, quarterly, and yearly subscriptions.
VIP Membership: DilMil.co also offers a VIP membership that provides users with personalized matchmaking services. VIP members get access to a dedicated matchmaker who works with them to find compatible matches based on their preferences and interests. This membership option is more expensive than the premium membership and is suitable for users who want a more hands-on approach to finding a partner.
Conclusion
DilMil.co is an innovative dating platform that caters specifically to South Asian singles worldwide. It offers a range of unique features, including the ability to filter matches by religion and community, as well as a comprehensive verification process to ensure a safe and secure dating experience.
With a simple and intuitive interface, DilMil.co makes it easy for users to connect and build meaningful relationships. Additionally, the platform offers flexible membership options to suit a variety of preferences and budgets. Whether you are looking for a casual fling or a long-term commitment, DilMil.co has something for everyone. So why not give it a try and see where it takes you on your dating journey?
RELATED ARTICLE: YourLatinMates.com
Frequently Asked Questions
Is it important to get the premium to use it?
If you are not looking forward to getting the premium of Dil Mil don't worry because it is for opening out some additional features. But without premium as well you will be able to engage in chatting with other users.
Can I share personal details with other individuals on the portal?
We suggest you be patient for a while because you never know about the nature of another person. If you trust the other person enough that you can share your personal details with them move ahead. But if you have no good Vibes related to the same we do not suggest you do it.
Can I delete my profile?
If you are not looking forward to using Dil Mil anymore you can simply delete your profile. Usually, people considered the deleting option after finding out the right companion and if the same has happened with you go ahead and visit the settings section and there you will find out the deleting option.
Endnote:
Finally, here we have shared all the related details about finding the right companion on the DilMil.co portal. We suggest you not wait anymore because opportunities never know your door again and again. You can easily find out the right companion with whom you can have a long conversation without thinking about time. But make sure you are not violating the rules and regulations because if you are troubling any person on the portal and Developers find it out, your account will be terminated from the portal.
Website: https://dilmil co/
Reviews
A complete rip off
Terrible. A complete rip off. They charge for features they don't provide. The women are pretentious and 90 % fake profiles. Garbage
No response of course
I had my profile set to hidden and hadn't filled out much along with uploading one photo. All of a sudden I get bombarded with sleezy messages. I was really put off by it and contacted customer service for a refund and to de-activate my account. No response of course. I'll stick with eharmony, they have a better reputation and only matches can contact you along with having settings that work correctly.
Some of the features don't even work
Some of the features don't even work. The features that do work are often then duplicated on the same page. They send you profiles of individuals completely out of the range of the properties you put in (when you find the hidden, relevant place).
So many flaws
So many flaws, I don't know where to begin. It's expensive and once you become a Member they are constantly trying to upsell you. Be careful of their "auto-renewal." You should opt out immediately. And SURPRISE, when you do opt out the membership rate drops to 50% off. Small universe of Members, most are far away. The number of "likes" and "messages" shown on my laptop version versus my phone app never match… Very sketchy. When you do "like" a profile the system automatically e-mails the member, I hate that! If I want to message them, I'll do it myself.
They would not give me a credit
I paid full price for one month so that I had the option of discontinuing. However I cancelled the day they billed me for another month and they would not give me a credit. Most of the men that contacted me were from miles away and the other ones had no pictures
I would not recommend this site to anyone!
This website is a total waste of money. I've had more opportunities on other dating site which is free! Their base is very very conservative, lots of christians and lots of ppl who will waste your time. I would not recommend this site to anyone!
This company is a complete scam
This company is a complete scam – a business model built upon auto-renewals at a high price. Which they steadfastly refuse to make easy to cancel.
Absolutely terrible.
Absolutely terrible. The app doesn't work and there are barely any people on the site. Requested to cancel and get a refund a day after signing up. Has anyone successfully received a refund yet?
Avoid this site
This site is just olut for your money, if you're single and lonely this site will just make you depressed and take your money. I've had a profile here for months and have contacted many members with no response, I have much better luck in the real world. Avoid this site and save your money.
It's total fraud
It's total fraud. Dont waste your money and time as i did for experiment… rather search for real around your. All sites are fake with automated reply… or some one is replying with fake profile… i could gave negative rating… but it's not avialable… it's just a trap to get money… and empty your pocket
Hopeless app
Hopeless app. Account deleted for no good reasons. Request for help fell on deaf ears. Each attempt to create a new account – I am a genuine guy, not a pervert or scammer – was also blocked and deleted within a few hours.
Not a good company
Not a good company. I have two friends that got blocked. And it really look if you do not sign as a paid member they block you. And the dating on that sire is the worst I ever experience. Endless writing and no meetings.
What a scam
What a scam. Save your money.
They are a bloody scam
They are a bloody scam. When you don't subscribe or just having a browse this site will send you many messages so have no choice but to subscribe to see the messages, if you subscribe for a month, you do not get any messages. As soon as your subscription is over again messages start to come in. Tested this site 1 month subscription on and 1 off. "DON'T WASTE YOUR MONEY PLEASE".
I do appreciate
I met a few people but I guess I am not everybody's cup of tea. But I do appreciate your help. I met somebody really nice thanks to your site.
I met a really wonderful woman
I met a really wonderful woman and thank you guys for the experience
Super finicky App.
Super finicky App. The picture gets stuck while trying to go to read someone's profile. Requiring me to press the back button multiple times until I reach to the first picture of the person and then only the profile closes and I have to try again. While trying to upload a portrait picture it considers it as landscape and turns the picture 90 degrees. If I turn the picture 90 degrees using a photo editor to correct the behavior, then it flips the other side. In landscape orientation. Frustrating
Really bad application
Really bad application from a technical perspective. Multiple times I have got a match and when I click on send message it does not open the message screen or if I haut decide to message later , that person is no longer visible in any matched screen. At times the screen just goes blank or unresponsive.
Dil Mil should reomve
It used to be a nice app with legit and active profile, and with a good chance of finding matches. Now, all they want to do is sell their subscriptions. I doubt they even register your likes and will let you match with anyone if you are not subscribed with them. I sometimes feel it's just a scam, Google should reomve this app from their store.
The worst of all out there
The worst of all out there. The push notifications never worked on Android and iOS. I have been emailing about this bug in their app for ages. They banned my account. First, they said they need to verify my ID. After I send my ID, they said I sent some inappropriate media and hence they can't remove the ban, which is totally false and a retaliation act for sending them emails about their buggy app. They did not provide any evidence of me violating their terms as there isn't one.
Terrible experience on Dil Mil
Terrible exprience. Such a manipulative app and it's full of "bugs" (I wouldn't be surprised if they were intentional). I don't seem to consistent number of right swipes , some days I can swipe only 5 some days I can do up to 10, I don't understand how that works. You're matches don't appear in the mentioned section either. And profiles keep resurfacing even after you you swipe on them. You swipe again and the number of right swipes you can do goes down. WTH. I'd give -ve star if possible.